In the Ancient World, one army was feared above all others. 401 BC. The Persian king Artaxerxes rules an empire stretching from the Aegean to northern India. As many as fifty million people are his subjects. His rule is absolute. But the sons of Sparta are eager to play the game of thrones . . . Battles can be won – or lost – with a single blow. Princes fall. And when the dust of civil war settles, the Spartans are left stranded in the heart of an enemy's empire, without support, without food and without water. Far from home, surrounded by foes, it falls to the young soldier Xenophon to lead the survivors against Artaxerxes' legendary Persian warriors.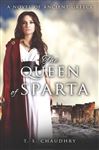 Though history has relegated her role to that of a bystander, what if Gorgo, Queen of Sparta played a central role in the Greek resistance to the Persian invasion?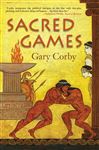 A murder during the Olympics may spark a war between Athens and Sparta in this historical mystery in the consistently excellent series ( Booklist ). It is the Olympics of 460 BC. Nicolaos's best friend, Timodemus, is a competitor in the pankration, the deadly martial art of ancient Greece. Timo is hot favorite to win, but his only serious rival is Parmonos from Sparta. When Parmonos is found beaten to death, it seems obvious Timodemus would be the killer. Who else could have killed the second-best fighter in all Hellas but the very best?
The Hidden is a gripping story of a naive newcomer whose arrival at a high-stakes archaeological dig of ancient Spartan ruins unearths long-buried secrets. Interweaving scenes of ancient Sparta with present-day events in a fascinating study of group dynamics, Hill cuts to the heart of the games people play to stay in control. Written with astonishing grace and power, The Hidden is a novel about secrets and the true cost of fulfilling one's desires.
Helen of Troy tells her own story, and so from the myth emerges a living, breathing woman of flesh and blood in this incredible debut, written by a nineteen-year-old Italian girl. From her childhood in Sparta, through the turbulent years of her marriage, and of course her disappearance with Paris and its consequences, Helen of Troy tells her own story. In a lyrical and musical style, Helen sheds her legendary persona and walks from the page as a real woman of flesh and blood; the archetype of all the women who, throughout history, have followed their hearts, forsaking wealth and power.
They call her misthios–mercenary–and she will take what she is owed. Kassandra was raised by her parents to be fierce and uncaring, the ideal Spartan child, destined for greatness. But when a terrible tragedy leaves her stranded on the isle of Kephallonia, near Greece, she decides to find work as a mercenary, away from the constraints of Sparta. Many years later, Kassandra is plagued by debt and living under the shadow of a tyrant when a mysterious stranger offers her a deal: assassinate the Wolf, a renowned Spartan general, and he will wipe her debt clean.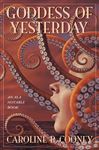 Anaxandra is taken from her birth island at age 6 by King Nicander to be a companion to his crippled daughter, Princess Callisto. Six years later, her new island is sacked by pirates and she is the sole survivor. Alone with only her Medusa figurine, she reinvents herself as Princess Callisto when Menelaus, great king of Sparta, lands with his men. He takes her back to Sparta with him where Helen, his beautiful wife, does not believe that the red-headed child is Princess Callisto…
His name is Alcibiades. Kinsman of Pericles, protege of Socrates, immortalised by Plutarch, Plato and Thucydides, he was an audacious soldier and charismatic leader without equal. And he would come to dominate the Peloponnesian War, the devastating twenty-seven-year conflict between Athens and Sparta that brought Greece to its knees at the end of the fifth century BC. Undefeated on the battlefield, Alcibiades' popularity – and his political aspirations – fed the resentment of his rivals in Athens who secured his death warrant on a trumped-up charge of treason. Escaping to Sparta, he proved instrumental in guiding its legendary army from one military triumph to the next. Ultimately though, it was Athens that would claim his fiercest loyalty, their destinies inextricably intertwined.
Helen of Sparta wants to be more than a princess and a pretty face, she wants to be a hero. The traditions of ancient Sparta would have Helen know her place: a beautiful princess, a loyal daughter, a perfect bride. But Helen wants adventure, and she's not looking back. Not one to count on the gods to take care of her, she sets out to see the world and seek her own fate with steely determination.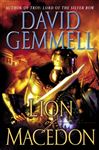 Over and again, the aged seeress Tamis scried all the possible tomorrows. In every one, dark forces threatened Greece; terrible evil was poised to reenter the world. The future held only one hope: a half-caste Spartan boy, Parmenion. So Tamis made it her mission to see that Parmenion would before the deadliest warrior in the world — no matter what the cost.
Some of the links in this article are "affiliate links", a link with a special tracking code. This means if you click on an affiliate link and purchase the item, we will receive an affiliate commission.
The price of the item is the same whether it is an affiliate link or not. Regardless, we only recommend products or services we believe will add value to our readers.
By using the affiliate links, you are helping support our Website, and we genuinely appreciate your support.